---
Gintama cosplay : Sakata Gintoki cosplay
Sakata Gintoki is the founder of the Yorozuya, a highly skilled Samurai and the president of Yorozuya Gin Chan. He enjoys eating sweets and picking his nose. He is the main male protagonist of Gintama.
Gintoki has natural wavy and silver hair and half-lidded red "dead fish eyes" as Hijikata calls it. He wears a black shirt and pants with red linings, and a white yukata (a summer kimono) with light blue patterns worn sloppily, draped over his left shoulder.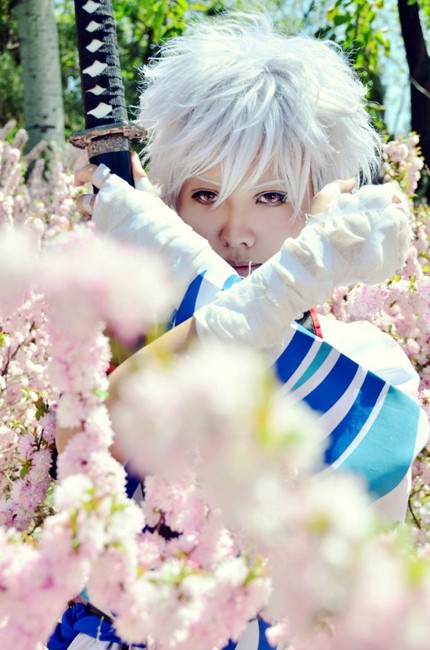 Sakata Gintoki cosplay costume come from www.eshopcos.com.